The sale of Kaduna State University (KASU) Inter-University Transfer application form for the 2019/2020 academic session has commenced. See the procedure to apply below.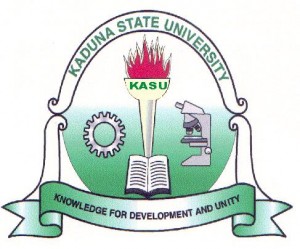 Applications are invited from suitably qualified candidates for the Kaduna State University (KASU) Inter-University Transfer for the 2019/2020 Academic Session.
Interested students must possess minimum of 2.40 CGPA on the scale of 5.00 and also pay the stipulated processing fee. The guidelines for application is available below.

KASU Inter-University Transfer Guidelines.
Application form will be obtained at the Office of the Academic Secretary.
Transfer students shall pay ten thousand naira (N10, 000.00) only into the University Consultancy Services Bank Account as Processing Fee.
Transfer student shall possess a minimum of 2.40 CGPA on the scale of 5.00 to be qualified for consideration.
Application shall be accompanied by student's current Transcript sent officially by his/her current institution. Note that KASU official(s) may be sent to the University from where transfer is being sought for verification of the Transcript.
If at any stage irregularity is discovered in the papers presented by the student such student shall be withdrawn from the University.
A transfer student is required to have a JAMB registration number.
He/ She must transfer into the same course of study as in current University.
Transfer student must not be admitted above 300 Level for all the programmes in the University.
A transfer student must have at least completed 200 level in his/her current institution
A transfer student must be a current student of the University from which he/she seeks transfer.
All applications for Inter-University transfer for the 2019/2020 Academe Session shall be received on or before 31st October, 2019.
All recommendations for admission by transfer from Faculties shall be submitted to me Academic Office for collation and presentation to the Vice-Chancellor for approval.
Best of Luck!
Tags: Kaduna State University I www.kasu.edu.ng, kasu, KASU Inter-University Transfer