Delta State University, DELSU Academic Calendar For The 2020/2021 Academic Session Has Been Published Online. See Delsu Academic Calendar For First Semester below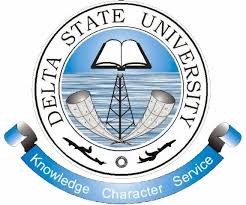 This is to inform staff, students and members of the Delta State University (DELSU) community that the management has released the proposed academic calendar for the first semester, 2020/2021 academic session.
DELSU Academic Calendar – First Semester.

First Semester:
Sunday 17th January, 2021 – Fresh Students Resume on Campus
Monday 18th January – Friday 22nd January, 2021 – Screening/Medicals of Fresh Students
Sunday 14th February, 2021 – Old Students Resume on Campus
Monday 15th February, 2021 – Registration of Old Students Begin
Monday 15th February, 2021 – Lecture for Old/Fresh Students Begin
Friday 19th February, 2021 – Normal Registration of Old/Fresh Students End
Monday 22nd February to 6th March, 2021 – Late Registration of Students (Penalty Fees for Late Registration must be Paid)
Tuesday 9th March, 2021 – Last Day for Add and Delete on Registration
Wednesday 10th March to Friday 12th March, 2021 – Orientation for Fresh Students
Monday 1st March to Friday 12th March, 2021 – Temporary Withdrawal/Deferment of Studies Ends
Saturday 3rd April, 2021 – Matriculation of Fresh Students
Monday 5th April to Friday 9th April, 2021 – Submission of C.A Scores
Friday 16th April, 2021 – Lectures End.
Monday 19th April, 2021 – First Semester Examination Begins
Friday 30th April, 2021 – End of First Semester Examinations
Saturday 1st May to Saturday 15th May, 2021 – First Semester Break
Monday 17th May to Thursday 20th May, 2021 – Uploading and Release of all First Semester Results
Tags: DELSU Academic Calendar, DELSU Online Portal | www.delsuonline.com, Delta State University | www.delsu.edu.ng