International Travel Insurance | Traveling is one of the best things we can experience. It's exciting, entertaining, uplifting to be able to search for Made in Turkey Tours and plan your trip. To all of us, traveling can mean different things: to some, it means discovery. To others, it spells out adventure. Yet others enjoy indulgence in traveling or merely deep relaxation. Whatever it may be to you, we can all agree, we love traveling.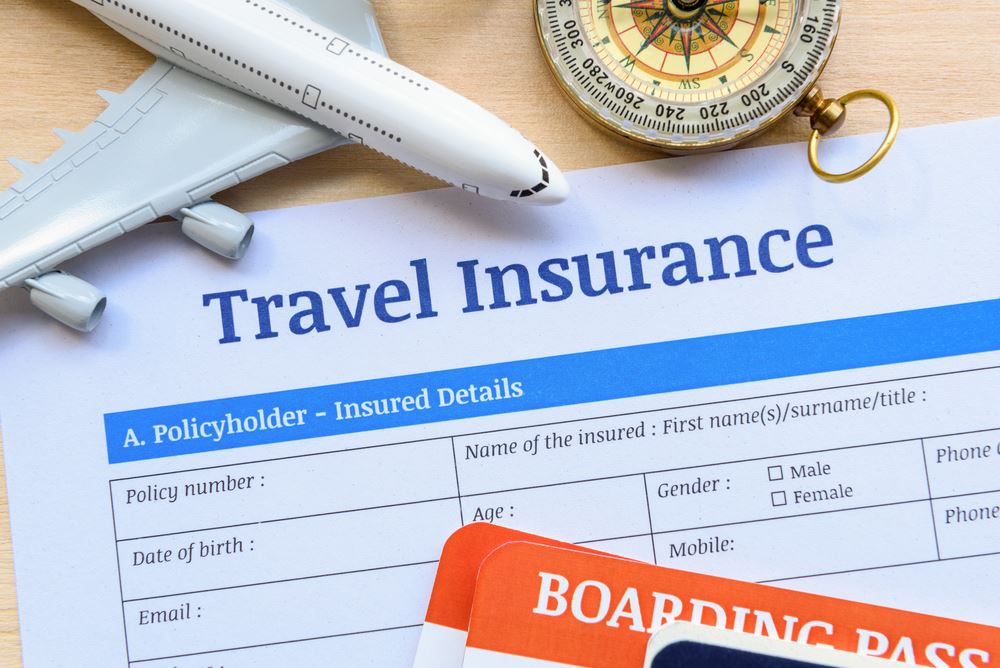 4 Most Important Questions to Ask About International Travel Insurance
1.What is international travel insurance?
But none of the circumstances described above are deprived of their unique sets of challenges. For whatever the situation may be, you are always taking on a certain amount of risk. We don't want to sound alarmist over here, but from injury, accidents, mugging, losing your baggage or items, delays or even unexpected cancellations, there are a myriad of unforeseen situations you may have to face.
Look, think about what's the first stage of any traveling experience. It's planning. Unplanned travels can be great, sure. But how often do you plan your trips, buy plane tickets in advance, book accommodations, or check out itineraries? Most of the time, right? Well, keeping in mind the challenges we've just described above, that's the way to tackle them.
To use a catchy-sounding phrase – you should prepare for the unexpected. Just as you plan your fantastic journey and wonderful adventures, plan to have a solution when things go wrong.
Well, international travel insurance is just that – a solution when things go wrong.
2.What does it cover?
A good travel insurance policy protects you from financial loss you may experience in various situations concerning your holidays. It also gives you the freedom to enjoy your trip without having to worry about what's included or not. In general, we can classify international travel insurance in two categories: medical coverage and trip coverage.
Medical coverage simply means the insurer takes on the responsibility of any medical bills you may incur while on holiday. Take into account the cost of health in many countries is astronomical. Most probably, whether you're on private or public health insurance back home, it does not cover international medical expenses. Most medical travel insurance policies include coverage for emergency treatment (dental only on some plans), medical transportation, emergency medical evacuation, accidental death or dismemberment (AD&D) coverage, and repatriation to your home country in the event of your death.
Trip coverage preserves the financial expense of your trip, including events like cancellation or interruption. The right insurance will allow flexibility in the way these events are considered. Also under the umbrella of trip coverage are items – lost, stolen, or damaged. The fancy iPad or new laptop, your swag, or your luxury watch – protect them with a proper policy.
3.When should you book it?
Usually, you should book insurance or at least start researching it as soon as you settle on a destination and start booking flights or hotels. In most cases, insurance companies will let you purchase a policy right up to 1 day before your departure – keep in mind insurance policies usually have a 24h time-frame between purchase and the moment they start covering you. So it's best to do this at your earliest convenience.
And here's another quick tip for you – don't buy it from the travel agent, tour operator or airline. In 99% of the cases, it's going to be more expensive, as they add on commission and profits. Do your research and buy online to ensure you get the best prices!
4.How much does international travel insurance cost?
While different companies set different prices for their policies, there is usually a percentage system for the cost of insurance related to the total cost of your trip. But, before buying the plan, be sure to check all the options included and be sure to check the excess fee.
Typically, you should anticipate a plan will require anywhere from 4%-10% of your total pre-paid, nonrefundable journey price. For instance, if you bought a trip with a total cost of $3,000, travel insurance policies will probably range in price from $200-$300, depending on variables.
Certain factors influence the cost – age and number of travelers, the length of your trip, country of destination, and, of course, the options you add-on. Be sure to also check the extras/excess – the fee you pay in case of a particular event or the % of the damage you cover. For example, if your insurance covers theft of your smart-phone, but has an extra of $50 for that, the insurer will cover the value of your device -$50.
There can also be extra fees for – adrenaline/dangerous sports, kids, specific locations, etc. So keep an eye out on those as well.
Recently a friend travelled to Hungary and paid $60 for a Jubilee travel insurance .
These would be the 4 most important questions about international holiday insurance plans. And we hope we've given you straightforward, helpful answers to them. Whatever you do, our top tip is to always plan for the unexpected, but above all, have fun!
---
Copyright Warning:
Contents on this website may not be republished, reproduced, redistributed either in whole or in part without due permission or acknowledgement. All contents are protected by DMCA.
---
The content on this site is posted with good intentions. If you own this content & believe your copyright was violated or infringed, make sure you contact us via This Means to file a complaint & actions will be taken immediately.
---