Top 10 Most Beautiful Campuses in Nigeria and Their Architectural Marvels
Nigeria, the heartbeat of Africa, stands tall and proud not only for its rich tapestry of cultures, melodies, and resources but also for the architectural splendors that adorn its higher educational institutions. These campuses, besides nurturing the intellect, serve as landmarks of history, ambition, and artistic prowess. Take a tour of campuses that seamlessly integrate tradition, ambition, and artistry into their very foundations.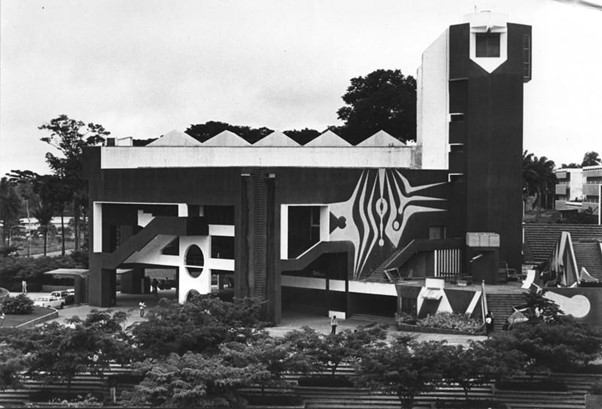 1. Obafemi Awolowo University, Osun State:
Spanning across a wide expanse, Obafemi Awolowo University is a living canvas painted with African art and ethos. The amphitheater, echoing with the euphoria of events past and present, stands out. The campus, interlaced with indigenous motifs, merges nature's serenity with man's artistic inclinations, especially evident in the central building where terracotta designs spring to life.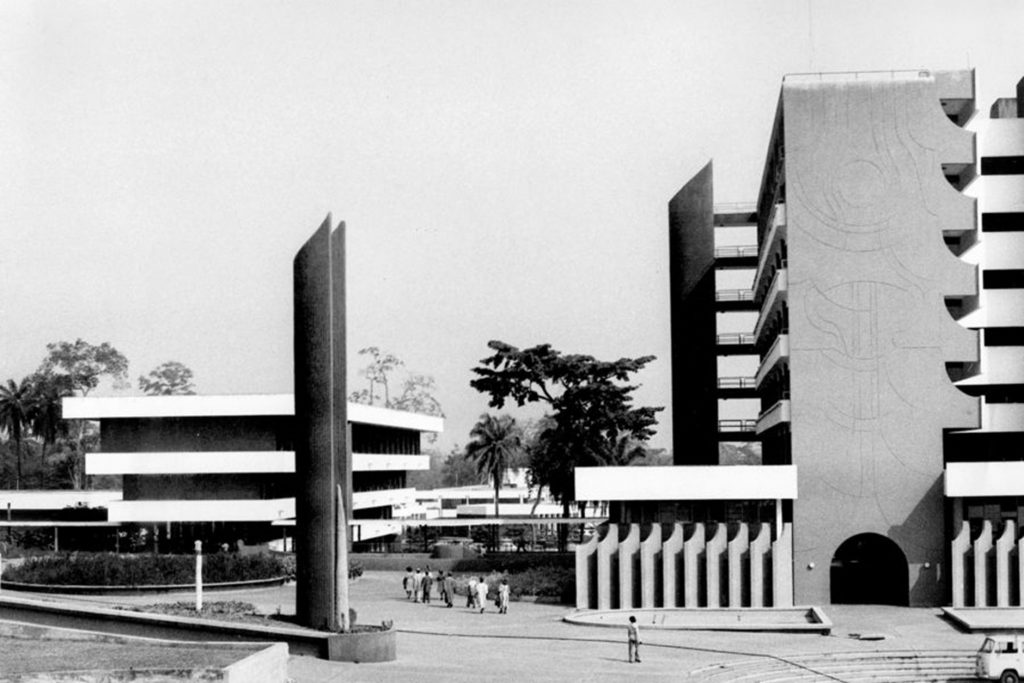 2. University of Ibadan, Oyo State:
As the pioneering beacon of tertiary education in Nigeria, this campus is an eloquent blend of the historic and the contemporary. The age-old trees and colonial structures converse fluently with modern edifices. The heart of the campus, the central library, inspired by ancient Greek structures, cradles knowledge, spanning generations.
3. Ahmadu Bello University, Zaria:
With verdant stretches dotted with architectural gems, this campus exudes refined grace. The Mamman Kontagora Square, aside from being a structural masterpiece, serves as the epicenter of student interaction. Romanesque designs, coupled with the lush flora, conjure an atmosphere of serenity and reflection.
4. University of Lagos:
Nestled beside the tranquil lagoon, it promises vistas that inspire poetry. The towering Senate Building stands as a testimony to the institution's relentless pursuit of academic and administrative excellence. As dusk approaches, the shimmering lagoon, reflecting the vibrant campus lights, is a sight to cherish.
5. Afe Babalola University, Ado-Ekiti:
Emerging as an icon of contemporary architectural finesse, it's no surprise that this university has garnered attention in a short span. Envision gleaming glass structures, avant-garde designs, particularly the College of Engineering, signaling a future where academic quests meet architectural innovation.
6. Covenant University, Ota:
Marrying spiritual pursuits with scholastic ambitions, this campus is an epitome of modern design intertwined with purpose. Architectural jewels like the Covenant University Stadium coexist with places of worship, narrating tales of unity in diversity.
7. Federal University of Technology, Akure:
Here, architectural designs preach environmental conservation. Wide expanses host eco-centric structures, while the central library, crowned with solar panels, stands as a beacon for sustainable development and green initiatives.
8. Nnamdi Azikiwe University, Awka:
Every brick here resonates with symbolism. The entrance, guarded by a towering golden eagle, pays homage to Nigeria's first president, encapsulating the nation's journey and its aspirations.
9. Bayero University, Kano:
Rooted deep in Northern Nigeria's Islamic architectural heritage, the university's mosque stands as a magnum opus, blending academic quest with spiritual sanctity. Every dome, every minaret sings praises of the region's rich tapestry of traditions.
10. University of Benin:
A melting pot of nature's best and man's artistic prowess, this campus offers both academic excellence and tranquil respites. The avant-garde central auditorium pulsates with the heartbeat of myriad academic and cultural events.
Inspiration For The Architectural Diversity
Throughout Nigeria's history, the dynamics of regionalism, military regimes, and the transition to democracy have significantly influenced the architectural beauty of universities in the country. These distinct periods have left their indelible marks on the campuses, reflecting the societal and political shifts that shaped Nigeria's destiny.
During the era of regionalism, Nigeria was divided into regions, each with its own aspirations and cultural identities. This diversity is reflected in the architectural styles found on different campuses across the country. For example, universities in the northern region often showcase Islamic architectural influences, characterized by ornate domes and minarets, while those in the southern region embrace a fusion of indigenous and colonial architectural elements.
The military regimes that periodically governed Nigeria also left their imprint on the architectural landscape of universities. These regimes often emphasized utilitarian structures and prioritized functionality over aesthetic appeal. As a result, many campuses saw the rise of simplistic, concrete buildings devoid of artistic flair.
However, with the transition to democracy, there has been a renewed focus on aesthetics and the integration of local cultural elements in architectural designs. Nigerian universities have increasingly embraced a fusion of traditional motifs with modern architectural concepts, creating visually stunning campuses that celebrate the country's heritage while embracing contemporary styles.
Now, amidst these architectural marvels, let's draw a parallel with the digital realm. Think of 22Bet as an architecturally exquisite structure in the online world. It may not have brick and mortar, but its layout, user experience, and the games it offers are akin to walking through a beautifully designed campus. Just as each university has its unique selling point, 22Bet offers an unparalleled gaming journey that is both visually appealing and functionally sound.
Conclusion:
Nigeria's campuses are more than just academic hubs; they stand as architectural beacons reflecting the country's rich history, diverse culture, and forward-looking aspirations. Each campus tells a unique story, from colonial past to future ambitions. And as we appreciate these wonders, we can also find parallels in the digital world, where design and experience, such as that of Cookie Casino, evoke similar feelings of wonder and admiration. Whether it's a physical campus or a digital platform, the underlying essence remains the same – to offer an enriching experience through the power of design.
---
Copyright Warning:
Contents on this website may not be republished, reproduced, redistributed either in whole or in part without due permission or acknowledgement. All contents are protected by DMCA.
---
The content on this site is posted with good intentions. If you own this content & believe your copyright was violated or infringed, make sure you contact us via This Means to file a complaint & actions will be taken immediately.
---