Nigeria Police Ranks, Symbols & Salary Structure | All You Need To Know. In This Article, You Will Know Alot About The Nigeria Police Force, Such As; Nigeria Police Ranks and Symbols, Salary, Logo & Code Of Conduct.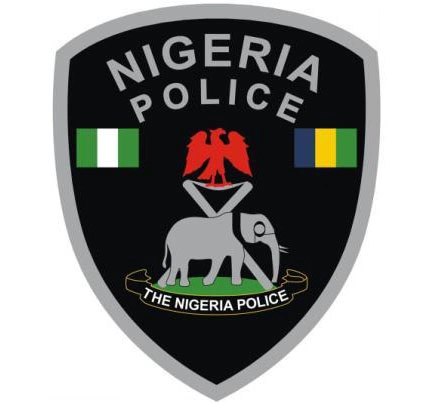 Look no further, here are all you need to know about the Nigeria Police Force (NPF) ranking, symbols, establishment and duties. NPF is the foremost law enforcement agency and the lead security personnel in Nigeria with the deployment of staff across the 36 states and the Federal Capital Territory (FCT).
What Is Nigeria Police?
The Nigeria Police is the principal law enforcement and the lead security agency in Nigeria. Designated by the 1999 constitution as the national police of Nigeria with exclusive jurisdiction throughout the country, as of 2016 it has a staff strength of about 371,800. There are currently plans to increase the force to 650,000, adding 280,000 new recruits to the existing 370,000. The NPF is a very large organisation consisting of 36 State commands grouped into 17 zones and 8 administrative organs. The agency is currently headed by IGP (Inspector General) Alkali Baba Usman. In 2020, it underwent major overhauls.
See Also: Nigeria Police Academy, NPA Admission Application Form
Ranks in the Nigeria Police (in descending order)
Inspector General
Deputy Inspector-General of Police
Assistant Inspector-General of Police
Commissioner of Police
Deputy Commissioner of Police
Assistant Commissioner of Police
Chief Superintendent of Police
Superintendent of Police
Deputy Superintendent of Police
Assistant Superintendent of Police
Inspector of Police
Sergeant Major
Sergeant
Corporal
Lance Corporal
Constable
Nigeria Police Salary structure
Following the salary increase of 2010, the federal government under the leadership of Goodluck Jonathan extended the salary and allowance package to the military, para-military, police and intelligence community, who were not always covered by similar salary reviews in the past.
The extension of the jumbo increase to other public servants as opposed to the core civil servants, shot the entire wage bill to N267. 4 billion in year 2010.
Based on this salary structure below are the details of salary per rank or grade of Nigerian Police officers. The Federal Government of Nigeria under the leadership of President M. Buhari has on 26 November 2018 approved a new salary structure, however the details are yet to be made public hence it is not included or updated into the table below.
Salary structure
| S/NO | Ranks | Monthly Salary | Annual Salary |
| --- | --- | --- | --- |
| 1 | Police Recruit | ₦9,019.42 | ₦108,233.04 |
| 2a | Police Constable Grade Level 03 | ₦43,293.83 | ₦519,525.60 |
| b | Police Constable Grade Level 10 | ₦49,113.59 | ₦613,363.08 |
| 3a | Police Corporal on Grade Level 04 (1) | ₦44,715.53 | ₦536,586.36 |
| b | Police Corporal on Grade Level 04 (10) | ₦51,113.59 | ₦613,363.08 |
| 4a | Police Sergeant on Grade Level 05 (1) | ₦48,540.88 | ₦582,490.56 |
| b | Police Sergeant on Grade Level 05 (10) | ₦55,973.84 | ₦671,686.08 |
| 5a | Sergeant Major on Grade Level 06 (1) | ₦55,144.81 | ₦661,737.72 |
| b | Sergeant Major on Grade Level 06 (10) | ₦62,204.88 | ₦746,458.56 |
| 6a | Cadet Inspector on Grade Level 07 (1) | ₦73,231.51 | ₦878,778.12 |
| b | Cadet Inspector on Grade Level 07 (10) | ₦87,135.70 | ₦1,045,628.40 |
| 7a | Assistant Superintendent of Police on Grade Level 08 (1) | ₦127,604.68 | ₦1,531,256.16 |
| b | Assistant Superintendent of Police on Grade Level 08 (10) | ₦144,152.07 | ₦1,729,824.84 |
| 8a | Assistant Superintendent of Police on Grade Level 09 (1) | ₦136,616.06 | ₦1,639,392.72 |
| b | Assistant Superintendent of Police on Grade Level 09 (10) | ₦156,318.39 | ₦1,875,820.68 |
| 9a | Deputy Superintendent of Police on Grade Level 10 (1) | ₦148,733.29 | ₦1,784,799.48 |
| b | Deputy Superintendent of Police on Grade Level 10 (10) | ₦170,399.69 | ₦2,044,796.28 |
| 10a | Superintendent of Police on Level 11 (1) | ₦161,478.29 | ₦1,937,739.49 |
| b | Superintendent of Police on Grade Level 11 (10) | ₦187,616 | ₦2,251,400.28 |
| 11a | Chief Superintendent of Police on Grade Level 12 (1) | ₦172,089.06 | ₦2,065,068.72 |
| b | Chief Superintendent of Police on Grade Level 12 (08) | ₦199,723.96 | ₦2,396,687.52 |
| 12a | Assistant Commissioner of Police on Grade Level 13 (1) | ₦183,185.73 | ₦2,198,228.76 |
| b | Assistant Commissioner of Police on Grade Level 13 (10) | ₦212,938.96 | ₦2,555,257.92 |
| 13a | Deputy Commissioner of Police on Grade Level 14 (1) | ₦242,715.65 | ₦2,912,587.80 |
| b | Deputy Commissioner of Police on Grade Level 14 (07) | ₦278,852.79 | ₦3,346,233.48 |
| 14a | Commissioner of Police on Grade Level 15 (1) | ₦266,777.79 | ₦3,201,333.48 |
| b | Commissioner for Police on Grade Level 15 (06) | ₦302,970.47 | ₦3,635,645.64 |
| 15 | Assistant Inspector General of Police | ₦499,751.87 | ₦5,997,022.44 |
| 16 | Deputy Inspector General of Police | ₦546,572.73 | ₦6,558,872.76 |
| 17 | Inspector General of Police | ₦711,498 | ₦8,537,976 |
See Also: List Of Courses Offered by NPA, Nigeria Police Academy Wudil
Nigerian Police Ranks And Symbols
Let's quickly take a look at the Nigerian Police Ranks And Symbols. 

1. Police Recruit
2. Police Constable
(a)Police Constable Grade Level 03
(b) Police Constable Grade Level 10
3. Police Corporal
(a) Police Corporal On Grade 04 

(b) Police Corporal On Grade Level 04 (10)
4. Police Sergeant



(a) Police Sergeant On Grade 05 (step1)

(b) Police Sergent On Grade 05 (step 10)
5. Sergeant Major


(a) Sergeant Major On Grade 06 (step 1)
(b) Sergent Major On Grade 06 (step 10)
6. Cadet Inspector
(a) Cadet Inspector On Grade Level 07 (step1)

(b) Cadet Inspector On Grade 07 (step10)
(a) Assistant Superintendent Of Police On Grade 08 (step1)

(b) Assistant Superintendent Of Police On Grade 08 (step10)
(c) Assistant Superintendent Of Police On Grade 09 (step1)


8. Deputy Superintendent Of Police
(a) Deputy Superintendent Of Police On Grade 10 (step1)
(b) Deputy Superintendent Of Police on Grade 10 (step10)
(c) Superintendent Of Police On Grade 11 (step1)
9. Superintendent Of Police
(a) Superintendent Of Police On Grade 11 (step 10)

10. Chief Of Superintendent Of Police



(a) Chief Of Superintendent Of Police on Grade 12 (step1)


(b) Chief Of Superintendent Of Police On Grade 12 (step8)

11. Assistant Commissioner Of Police
(a) Assistant Commissioner Of Police Grade 13 (step1)

(b) Assistant Commissioner Of Police Grade 13 (step10)

12. Deputy Commissioner Of Police
(a) Deputy Commissioner Of Police On Grade 14  (step1)
(b) Deputy Commissioner Of Police On Grade 14 (step7)
13. Commissioner Of Police
(a) Commissioner Of Police on Grade 15 (step1)
(b) Commissioner Of Police on Grade 15 (step6)
14. Assistant Inspector General Of Police


15. Deputy Inspector General Of Police


16. Inspector General Of Police, (IGP)


Tags: graduate rank in police, list of police ranks and symbols, Nigeria Police Code Of Conduct, nigeria police logo, nigeria police ranks and salary, Nigeria Police Ranks And Symbols, nigeria police ranks symbols and salary, nigerian police rank and file promotion, police rank and their symbols, police rank equivalent military in nigeria, police ranks and badges, rank of bsc holder in nigeria police, what are the ranks in police force